Decentralized virtual gaming developer The Sandbox, a subsidiary of Animoca Brands, announced Thursday to roll out its first pop-up atelier in Hong Kong for the upcoming seasonal events.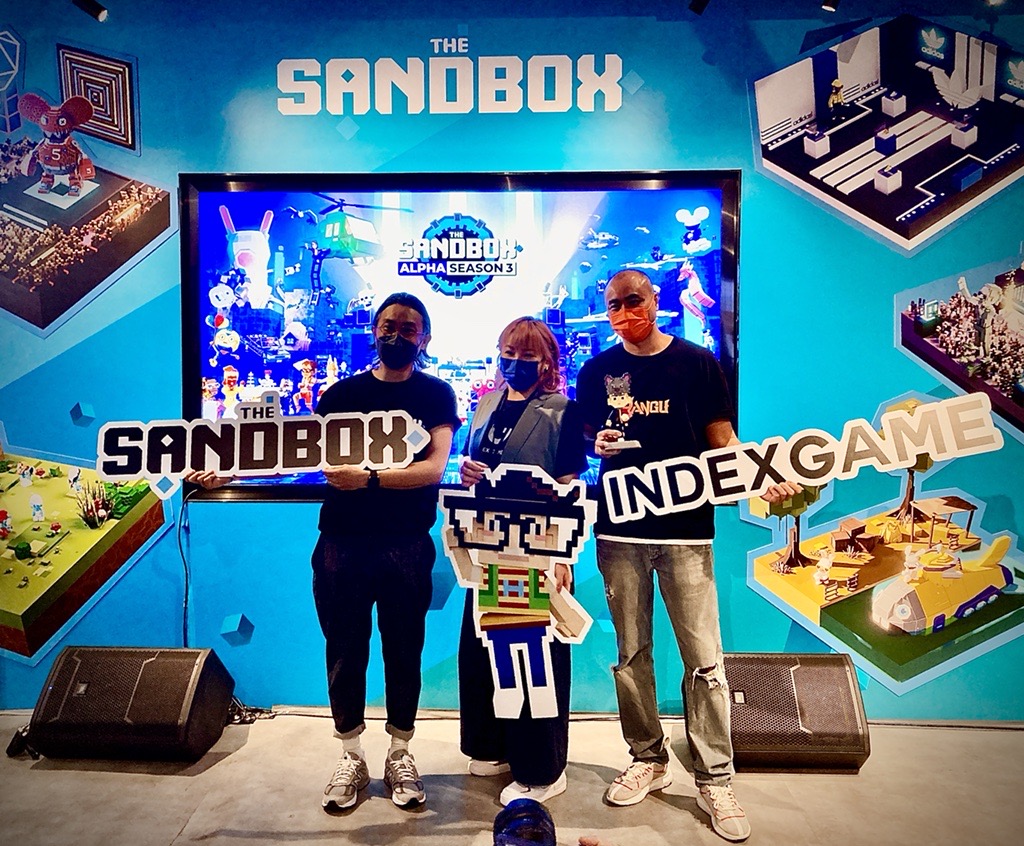 To facilitate the experience in the Metaverse, the leading virtual real estate developer is actively establishing an online platform for global users.
By offering a virtual land for users to organize different activities, such as holding a virtual music concert, and real estate development, Erich Wong, Head of Growth of the Sandbox, said over 300 brand partners have signed up as partners to join the global community currently, including Warner Music group, Bored Ape Yacht Club (BAYC).
Locally, some Hong Kong-based entrepreneurship or companies have partnered with the Sandbox as well, including rail operator MTR and banking giant HSBC.
Per the Sandbox, 70% of its lands, or over 166,000 units, have been released.
In the coming season, the platform disclosed to provide over 100 events in the next 10 weeks, over 90 kinds of interactive activities for the public to experience. In addition, more than 20 new IPs or brands are expected to join the platform, including Snoop Aoki and Atari.
Per the press release, visitors to the Sandbox Alpha 3 Atelier will be rewarded by registering an account on the platform. The company offered 1,000 SAND tokens to be distributed daily during the promotion period, and participants would be able to win a 1X1 LAND and NFT house as prizes.
"With the opening of The Sandbox Alpha 3 Atelier, we are pleased to welcome an even wider group of users in Hong Kong to explore a truly open metaverse and enjoy a new range of experiences," said Sébastien Borget, Co-founder and COO of the Sandbox.
At least two local graphic design studios and agencies partnered with the project, including PANGU by Kenal and INDEX GAME, which also developed their own virtual gaming associated with the Sandbox.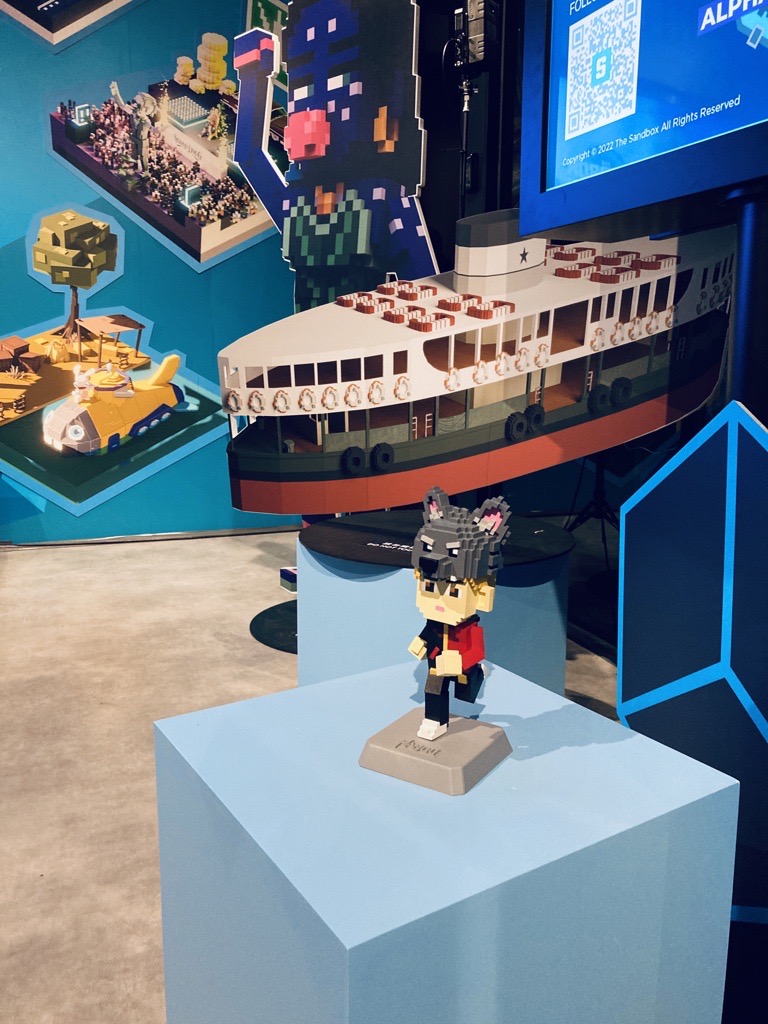 Last month, Animoca Brands announced the company had completed a capital raise of $75.32 million at a pre-money valuation of $5.9 billion. The new capital would be used to expand strategic fund acquisitions, investments, and product development, secure licenses for popular intellectual properties, and advance the open Metaverse to promote digital property rights for online users.
The company is dedicating using technologies, not just blockchain but also NFTs, to deliver digital ownership of users' virtual assets and data, enabling various DeFi and GameFi opportunities. The leading platform also intends to promote Play-to-Earn (P2E) model to users associated with its native token- SAND, one of the cryptocurrencies that is vigorously trading and circulating among crypto exchanges.
Through the mechanism of P2E, users could earn SAND tokens and follow up by participating in other trading activities, such as staking or swapping.
Per the data observer Token Unlocks, the Sandbox will unlock over 372 million SAND tokens, or 12.4% of its total supply, on Saturday (Aug 13) at 4:00 p.m. Hong Kong Time. Unlocking tokens include over 83.7 million units from company reserve, 50.4 million units from advisors, 71.25 million units from the team, 40.2 million units from the foundation, but also 24 million units from strategic scale and over 103 million units from seed sale.
SAND was trading at $1.34, up more than 4.6% over the past 24 hours at the time of writing, before falling back to around $1.31 during the intraday.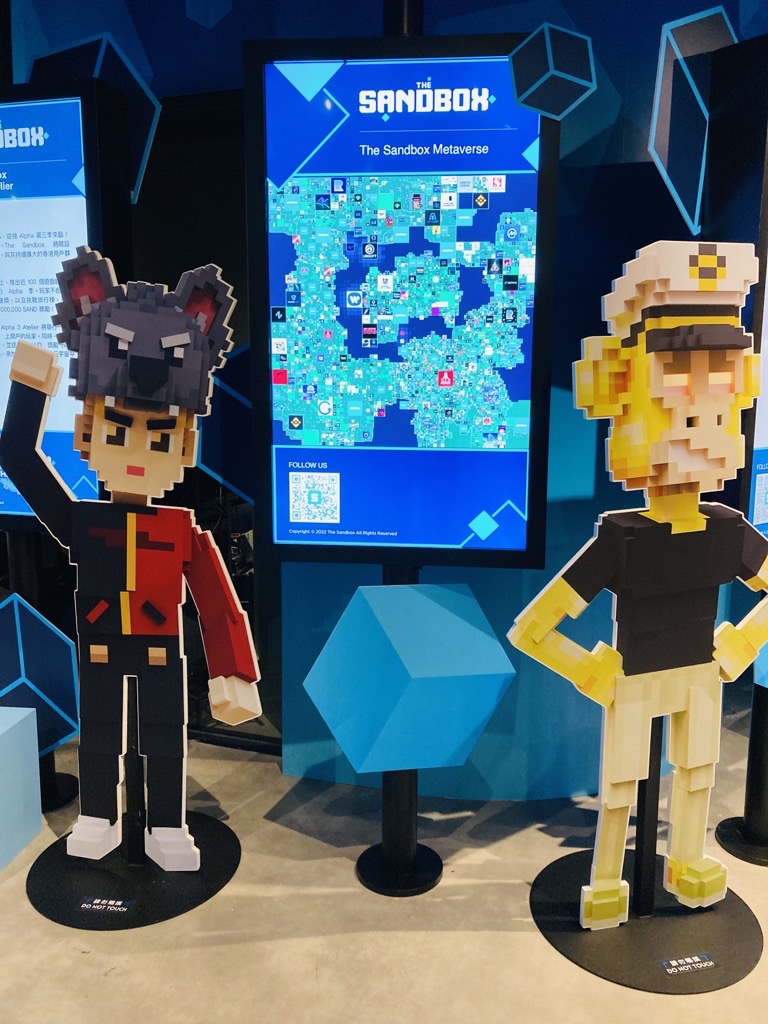 In response to the rise of the virtual economy, Hong Kong is inevitably necessary to prepare itself despite the regional competition. Borget commented on the tendency. On Wednesday, he attended a virtual online forum and said: "If the whole society has accepted that it's normal to interact, date, work, learn and earn on these virtual spaces, I feel like we will move into a true digital economy that will overcome the real-world economy," said Borget, adding that "We will no longer be constrained by the same restrictions of the traditional world. It will bring true inclusiveness and equality."
Globally, more celebrities intend to get more spotlight from a virtual stage in the Metaverse. According to CNBC, Paris Hilton's subsidiary- 11:11 Media, announced to sell NFTS and hold virtual parties through the Sandbox. 
By launching a land, Paris Hilton will interact with her fans by "planning social and community events, such as rooftop parties and glamorous social experiences in her virtual Malibu mansion".
Image source: Shutterstock